The Ten Best Used Cars For Dog Owners
The Ten Best Used Cars For Dog Owners
Posted on July 26, 2020
Looking to bring your favourite four-legged friend on the next road trip? Then check out these vehicles and SUVs that offer more than enough room, interior comfort, and pet-friendly features to give your pooch the ultimate "head out the window" experience.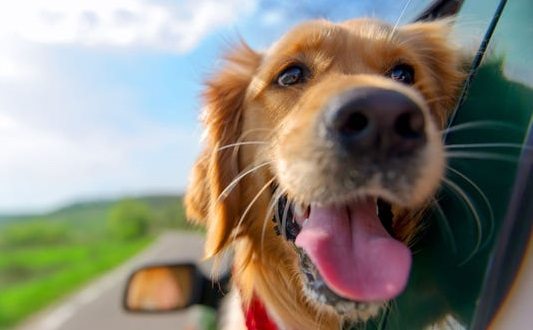 The Chrysler Pacifica

The Pacifica's large size makes it perfect for people with large dogs. Plus, Chrysler offers a variety of pet-friendly accessories including a carpeted mat for the cargo area as well as a lightweight, collapsible pet kennel.

The Ford Escape

The Ford Escape is a compact crossover vehicle sold by Ford since 2000 over four generations. The 2020 Ford Escape's #4 ranking is based on its score within the Compact SUVs category. Ford released the original model in 2000 for the 2001 model year. It was jointly developed and released with Mazda of Japan, who took a lead in the engineering of the two models and sold their version as the Mazda Tribute.

The Chevy Blazer

The Chevy Blazer is an midsize SUV. Its base engine delivers some of the best fuel economy in the class, and a more powerful V6 is available. The Blazer is larger than the Trailblazer and offers three engine options that deliver more torque and greater horsepower. All Blazer engines are paired with a nine-speed automatic transmission, while the Trailblazer features a continuously variable transmission (CVT) designed for more efficiency.

The Jeep

Thanks to a removable top and doors, the Jeep offers the ultimate "head out the window" experience for every dog (you'll want to purchase a safety harness, just to be safe).

The Toyota RAV4

The newly redesigned 2019 Toyota Rav4 features a large cargo area, tinted glass, and rear air vents. A pet-friendly Adventure Grade trim comes with easy to clean synthetic leather seating. A folding back seat means plenty of room for Fido to stretch out and relax.

The Buick Regal TourX

As one of the few wagons on the market today, the Regal TourX features more cargo space than the average compact crossovers. A wide rear hatch makes loading a large dog carrier, or even just a large dog, a simple process.

The Volvo V60 Cross Country

Volvo offers an extensive selection of pet accessories across their entire line. A cargo compartment load divider lets owners keep their personal items and dog kennel separate. Volvo pet accessories also include a back seat dog harness, a dog gate that goes over the compartment divider, and a gate that separates passengers from pups.

The Honda Fit

The subcompact Honda Fit features a large hatch and lots of cargo space. Its rear seats fold flat and provide lots of room for your pooch to stand or lay down. The Fit's rear Magic Seat feature has seat cushions that fold up and offer even more surface area for pets and cargo.
Contact Us: