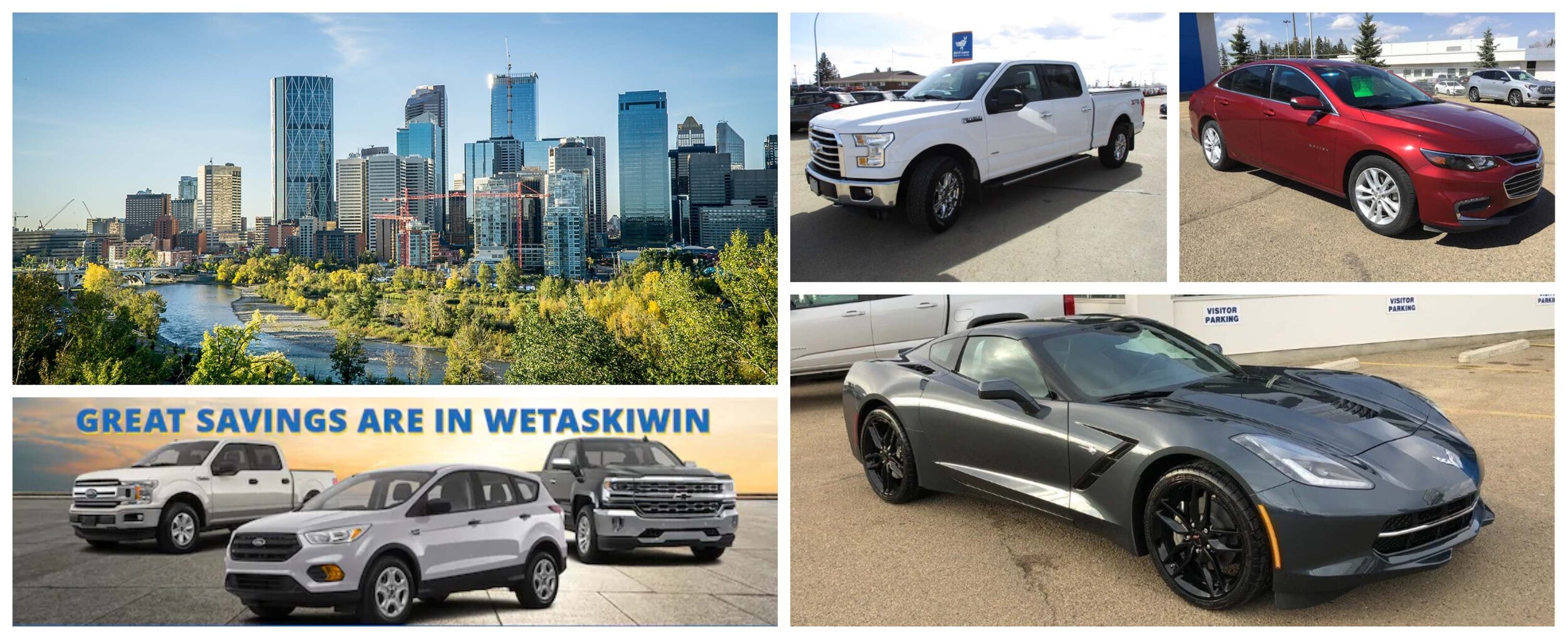 Buying a Vehicle in the Calgary Area?
Are you looking to buy a new or used vehicle in Calgary? Why not consider coming to Wetaskiwin, AB when you buy your next car, truck or SUV. We have a range of dealerships that include Ford, Chevrolet, Buick, GMC and more. Our dealerships have much less overhead than bigger cities, so we pass the savings onto our customers.
We are located in the Wetaskiwin Auto Mile, which is a little over 2 hours from Calgary. We guarantee the the money savings alone, will make it worth the trip from Calgary.
We look forward to seeing you at Cars Cost Less in Wetaskiwin in the future